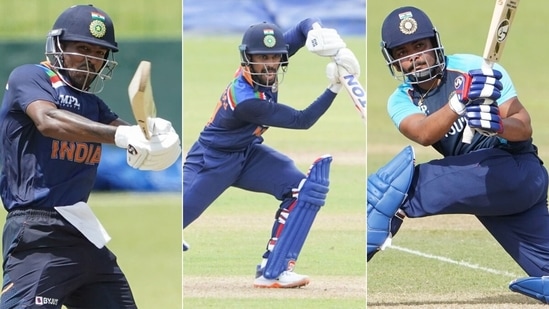 The series between India and Sri Lanka finally gets underway on Sunday with the first ODI kicking off a series of six matches, that also includes three T20Is. For India, whose squad is full of promising youngsters, this is a golden opportunity for those players to present a case for themselves in the T20 World Cup. Ahead of the ICC event, which starts in October later this year, the three T20Is against Sri Lanka are their last in the format and all eyes will be on the young group of players and how they perform against SL.
With Rahul Dravid as coach and Shikhar Dhawan the captain, the Indian team will look to produce desirable results, both individually and as a team. There has been plenty of talk ahead regarding the opening combination India will go ahead with and although the prospect of including the uncapped Devdutt Padikkal is tempting, India are likely to turn to Prithvi Shaw to open the batting along with his captain Dhawan.
Former Sri Lanka spinner Muttiah Muralitharan feels Shaw opening with Dhawan is the ideal bet for India given the damage the young India opener can inflict on the opposition. shaw and Dhawan have proven to be a successful opening pair for Delhi Capitals in the IPL and the legendary off-spinner is confident of them progressing smoothly, especially Shaw.
"As for Prithvi Shaw, he is a better one-day and T20 player than a Test player because the way he plays, it reminds me of someone like Sehwag. He takes a lot of risk and he puts the bowling side under pressure. If he scores, India will have a good chance of winning because he can score a huge total within a short frame of time. He's got the talent and he is fearless. He has no fear of getting out," Muralitharan.
Shaw made his ODI debut in 2020 in New Zealand, where he scored 84 runs, with a best of 40. Dhawan on the other hand has a formidable record as an opener and he too will be eager to get some runs under his belt. As for Shaw, Muralitharan reckons India should back the youngster to play his natural game, for it can work wonders for the touring party.
"India should encourage him to do that because you need players to win matches. He will be very dangerous. Shikhar can go on normally. I know him very well because he was with Sunrisers and a good performer. So he can go normally and Prithvi can damage the bowling if he stays at the wicket. That's a big advantage of India," Muralitharan added.